In St. Petersburg man gets 5-year suspended term in case over transfer of €1 bln abroad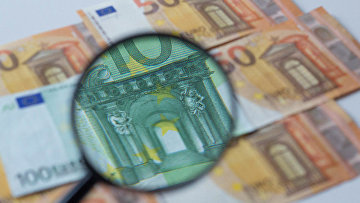 17:08 07/10/2019
MOSCOW, October 7 (RAPSI) – A court in St. Petersburg has sentenced Alexander Bulatov, a person, involved in a criminal case over unlawful transfer of €1 billion from Russian into a foreign jurisdiction, to a suspended five-year term in a penal colony, Russia's Investigative Committee informs on its official website on Monday.
Bulatov has been sentenced in a high-profile criminal case of an organized criminal group allegedly run by Elizabeth Elena von Messing, a citizen of Finland, who is at present on the international wanted list.
The man has been found guilty of unlawfully transferring funds denominated in Russian or foreign currencies to non-residents of the Russian Federation using falsified documents.
Investigators believe that von Messing has immigrated to Finland from Russia, where she was known as Elena Skorodumova and allegedly had connections to the so called Tambov criminal gang; she also stays charged with the unlawful transfer of the said sum abroad. According to the information available to investigators, at present she lives in another jurisdiction, what makes it impossible to establish her actual place of residence.
Earlier, von Messing has been targeted in a probe into money laundering. However, in 2014 the case was reclassified as an offence related to unlawful banking activities and by the time of sentencing of the persons found guilty in this case in 2015 von Messing's name was not among the defendants. At that time the court said that in 2005 through 2008 the convicted persons illegally converted into cash about 45 billion rubles gaining over 1.2 billion rubles (about €17 million) in profits via a bank electronic platform. Later, all those involved were pardoned.