Four people convicted of $320k army embezzlement in Moscow Region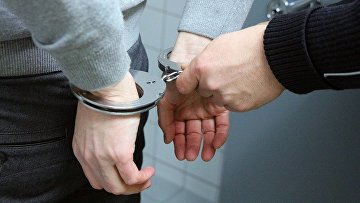 13:23 08/10/2019
MOSCOW, October 8 (RAPSI) – A court has found two retired army officers and two former civil servants of one of the Moscow Region's military units guilty of embezzling more than 21 million rubles (over 320,000), the press service of the Prosecutor General's Office of Russia reports.
The former officers have received 3 and 4.5 years in jail, while the civilians have been sentenced to 1.5 and 3 years behind bars with the probation of 1 and 2 years respectively, the statement reads.
Moreover, the court has ordered recovery of over 20 million rubles from the defendant as reimbursement of the damage caused.
According to case papers, from 2009 to 2011, the defendants, breaching the trust of their chiefs and bank employees, fraudulently made false entries on financial accounting documents. As a result, they stole over 21 million rubles.