Ex-chief of penitentiary-related organization faces trial on document forgery charges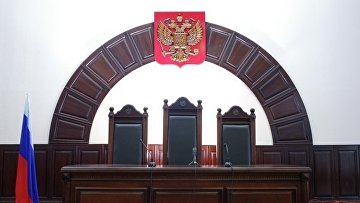 17:38 09/10/2019
MOSCOW, October 9 (RAPSI) – Moscow's Lyublinsky District Court will consider a criminal case against ex-chief of the Federal Penitentiary Service's (FSIN) Central base of material, technical and military supply Vladimir Kriskevich, who stands charged with falsification of accounting documents, according to the information published on the website of Russia's Prosecutor General's Office.
According to the statement, Kriskevich has exceeded authority by committing actions resulted in serious violation of the state interests.
Investigators claim that in 2015, the defendant signed a footwear supply contract with a penal colony in the Volgograd Region. In December 2015, he found out that the penitentiary facility could not fulfil its contractual obligations. To conceal this fact, Kriskevich allegedly forged accounting documents and other documentation concerning execution of state contracts.
During the investigation, he was fired from the penitentiary system, according to the Prosecutor General's Office.