Highway patrolman gets 3 years for taking bribe from infamous Russian nationalist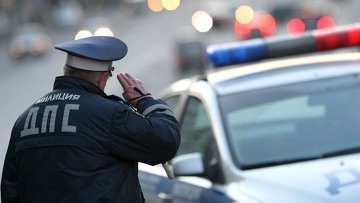 17:45 10/10/2019
ST. PETERSBURG, October 10 (RAPSI, Mikhail Telekhov) – A senior highway patrolman Sergey Pavlov has been sentenced to 3 years in penal colony for receiving a 30,000-ruble bribe (about $500) from nationalist and former mixed martial artist Vyacheslav Datsik, the United press service of St. Petersburg courts has told RAPSI.
Additionally, a court has fined Pavlov 150,000 rubles.
According to case papers, the highway patrolman on duty stopped a car with Datsik's wife Victoria Malmygina at the wheel for several violations including driving without a driver license and drunken driving.
Datsik, who came to the scene later, offered Pavlov 30,000 rubles as a bribe. The patrolman took the money, the case materials read.