Moscow court rejects prosecution's move for precautionary attachment of Navalny's flat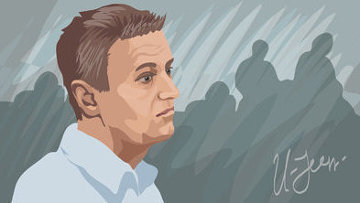 17:24 11/10/2019
MOSCOW, October 11 (RAPSI) – Moscow's Chremushkinsky District Court on Friday rejected a move of the city prosecutor's office, which sought to arrest an apartment owned by Alexey Navalny as an injunctive relief in a case, where it claims 5 million rubles (over $77,000) from the opposition politician for his role in organization of unauthorized rallies,RAPSI was informed by the court.
The plaintiff had failed to support its claim with sufficient evidence that without such injunctive relief the enforcement of a respective court decision may be hampered or rendered altogether impossible, the court said in its ruling.
A conference on the prosecution's claim, where Navalny, Georgy Alburov, Ivan Zhdanov, Oleg Stepanov, Vladimir Milov, and Alexander Solovyev are named as defendants is to be held on October 21. A similar conference on a claim brought by the Interior Ministry against seven alleged organizers of unauthorized rallies, including Navalny and opposition activist Ilya Yashin are to be held by the Moscow Simonovsky District Court on the same date.
A number of businesses and organizations have turned to courts seeking compensation of additional expenses borne due to unauthorized rallies from organizers of the events. So far, courts have supported plaintiffs taking decisions aimed to recover alleged damages.