First fines imposed for fake news distribution in Russia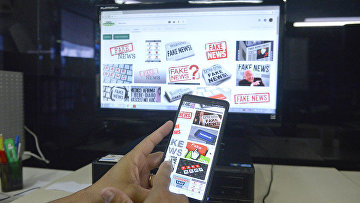 15:52 15/10/2019
MOSCOW, October 15 (RAPSI) – A Moscow magistrate court for the first time in Russia imposed fines on a media outlet and its editor-in-chief for distribution of fake news, the court's press service told RAPSI on Tuesday.
The publishing house Moment Istini (The Moment of Truth) was fined 200,000 rubles (over $3,000); its editor-in-chief Yevgeny Gneushev was ordered to pay 60,000 rubles (nearly $1,000).
The court received papers concerning distribution of fake news from Russia's communications agency Roskomnadzor. Defendants failed to appear in court.
Russian President Vladimir Putin signed a package of bills introducing fines of up to 1.5 million rubles ($23,000) for distributing fake news on the Internet into law in March.