Alleged gang members accused of more than 20 murders face trial in Moscow Region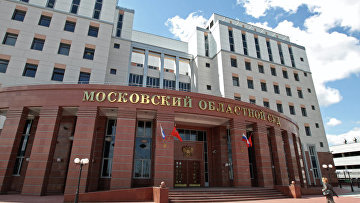 13:30 25/10/2019
MOSCOW, October 25 (RAPSI) – The Moscow Regional Court will proceed with a case against alleged gang members charged with over 20 murders on October 29, RAPSI was told by the court's press service.
The case is to be heard by jury panel.
Investigators believe that the gang leader is Konstantin Piskarev, going by the nickname Kostya Bolshoy, who organized a criminal group to commit murders between 1996 and 1999. The gang activity was curbed in 2016 after the arrest of its members.
During the said period, the gang killed 21 people in Moscow, Moscow Region and other regions of Russia, including mayor of the Moscow Region's town of Sergiev Posad Yevgeny Dushko, according to the Investigative Committee.
In 2011, a conflict developed between Piskarev and Dushko concerning the activity of the town's mayor, which could hurt commercial interests of the gang leader, investigators claim. Piskarev ordered his subordinate to kill the official. On August 22, 2011, Dushko was shot dead in a car near his place of residence.