Moscow court to proceed with case against ex- confectionary owner accused of murder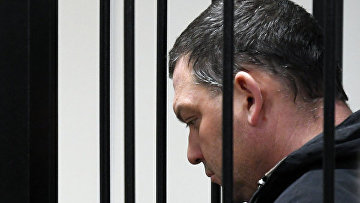 15:55 11/11/2019
MOSCOW, November 11 (RAPSI) – The Moscow City Court will proceed with a case against Ilya Averyanov, former owner of Moscow's confectionary Menshevik, who had allegedly killed a guard during the shooting on the factory's premises, the court's press service told RAPSI on Monday.
The preliminary hearing is scheduled for November 12.
Investigators believe that on December 27, 2017, a conflict arose between former and current owners of the factory. Ex-owner Averyanov allegedly took out the gun and shot several times, fatally wounding a guard.
The defendant insisted that he used the gun for the purposes of self-defense, and a shot was fired recklessly.