Two ex-emergency officials go on Kemerovo mall fire trial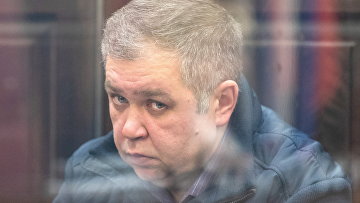 10:59 02/12/2019
MOSCOW, December 2 (RAPSI) – Kemerovo's Central District Court will hear a case against two ex-Emergency Ministry officials Grigory Terentyev and Alexander Mamontov charged with negligence led to the deadly fire in a local mall, the press service of the Russian Prosecutor General's Office reports Monday.
According to prosecutors, negligence, failure to conduct checks in order to rectify numerous fire safety rules violations caused the blaze, impossibility to tackle it because of firefighting system malfunction and evacuate people because of the escape exits' closure.
As a result, 60 visitors of Zimnyaya Vishnya (Winter Cherry) mall died including 37 children; 147 people were injured. Property items belonging to 140 individuals and 100 legal entities were damaged, the statement reads.
Mamontov and Terentyev are also charged with embezzlement and fraud.
Investigators claim that Mamontov and Terentyev have not organized safety inspection in the mall since 2017 despite knowing that one should have been completed before March 18. In addition, Mamontov used his position to embezzle 1.8 million rubles ($27,000) from the Ministry and used it for benefit of other persons, according to the Investigative Committee.
Moreover, in 2017 and 2018, Terentyev used his job position and forged documents to embezzle over 48,000 rubles from the ministry's directorate, according to the statement of the Prosecutor General's Office.
The fire occurred in Zimnyaya Vishnya on March 25. A criminal case has been launched over involuntary manslaughter, violation of fire safety regulations that left more than two persons dead and provisions of services that don't meet safety requirements. There are over ten defendants in the case.