Destructive cult leader gets 16 years in Russian prison for grave crimes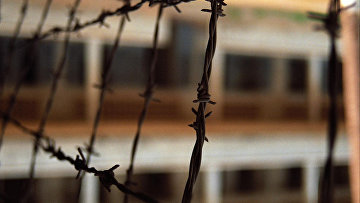 15:45 17/12/2019
MOSCOW, December 17 (RAPSI) – Mitradevananda Paramahamsa, the founder of the destructive cult sect Kaula Dharma, has been sentenced to 16 years in a high-security penal colony for committing several grave crimes, the press service of Russia's Investigative Committee reports.
Two other defendants, Tatiana Severtseva and Dmitry Tsaturyan received 15 years in penal colony and 6 years in a high-security penal colony respectively.
Depending on their roles, the defendants have been found guilty of tortures against a minor committed by a group of people in conspiracy, sexual battery, illegal deprivation of a minor's liberty, organizing and participating in a religious community, the statement reads.
According to investigators, not later than on December 31, 2012, Paramahamsa united behind him admirers of oriental techniques techniques and created an illegal religious group Kaula Dharma, being essentially a destructive cult sect. He evangelized a fictional religious doctrine rejecting shared values of morality and ethics to his followers and their children.
To realize a common criminal intent, in 2015, accomplices instructed by the sect leader placed three kids in an underground accommodation in a house in the Moscow Region. For a long time, they forcedly kept children there, repeatedly beat them and committed sexual assault against them, the case papers read.