Moscow court seizes assets of three former top managers of bank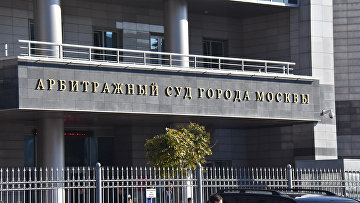 15:04 10/01/2020
MOSCOW, January 10 (RAPSI) – The Moscow Commercial Court has attached the assets of three persons formerly in control of the Military-Industrial bank (Voenno-promyshlenny bank ,VPB) satisfying a 37 billion-ruble ($600 million) claim of Russia's Deposit Insurance Agency, the court materials read on Friday.
The amount of seized assets owned by ex-Chariman of the bank board Eldar Samerkhanov, Chairman of board of directors Yury Koltok, and the VPB former beneficiary Victor Druzhkov corresponds to the amount of the DIA claim.
According to DIA, at present there is developing a practice of concealment of assets by dishonest managers when hold subsidiary responsible for debts of bankrupt banks, what makes impossible to enforce later court rulings.
The court has found that the injunctive relief applied in the case is directly related to the dispute subject matter, is proportional, aimed to sustain the current state of relations between the parties, and ensures a balance of interests of all persons involved in the bankruptcy of the debtor; nevertheless, it has denied a DIA motion to attach assets of nine other ex-managers of the bank.
In September 2019, DIA turned to the Moscow Commercial Court seeking to recover about 37 billion rubles (about $600 million at the present exchange rate) subsidiarily from 12 persons formerly controlling VPB, alleging that in the framework of the bankruptcy proceedings it was established that the said persons by unlawful acts or omissions had provided clearly unrecoverable loans to corporations and stripped the bank of liquid assets pledged as collateral for such loans. At the same time, there were discovered facts of embezzlement through unlawful bank operations with clients' accounts, DIA said.
The Deposit Insurance Agency also alleged that VPB managers failed to undertake measures preventing the bank's bankruptcy as prescribed by the law and committed other violations, what resulted in VPB inability to meet the demands of its creditors in full.
In December 2016, the Moscow Commercial Court declared VPB bankrupt.