Yet another person on business ombudsman's London List returns to Russia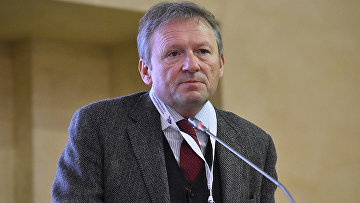 15:57 14/01/2020
MOSCOW, January 14 (RAPSI) – Alexey Latypov, the thirteenth businessman entered on the so-called London List, has returned to Russia, according to a statement of the press-service of Boris Titov, Russia's Business Rights Commissioner.
Earlier, the Investigative Committee of the Russian Federation had dismissed a case against Latypov opened in 2017 on charges of embezzlement of municipal land worth 128 million rubles (about $2 million at the current exchange rate).
At that time, investigators said that the defendant could get two land plots from a Sakhalin town administration under a false pretext of establishing a non-commercial dacha community while planning to sell these plots at a profit in violation of the law on non-commercial associations of citizens.
Latypov in turn insisted that he committed no offence, whereas the criminal case was launched to deny him opportunity of defending himself in the framework of a contested action and as a result of his refusal to surrender certain land plots without compensation.
At the end of 2019, the charges against Latypov were dropped, he was granted the right to exoneration and the right to submit a civil claim against the Sakhalin Regional Directorate of the Interior Ministry.
According to the business ombudsman, it may be expected that yet another person on the London List will come back to Russia in late January; there are also at least five promising cases, although it is very difficult to make the prosecution agree not to detain those wishing to return; in 90% of cases, Titov says, investigators refuse to satisfy such petitions. He proposes to use bail and preliminary approvals of mitigation of pre-trial restrictions to settle the issue.
The so-called London List is a conventional name for a register of ex-Russian entrepreneurs residing abroad while under criminal investigation in the Russian Federation, who wish to return to their home country if provided guarantees that they are not to be placed in detention.