Russia's Ombudsman requests information about Russian pilgrim detained in Ukraine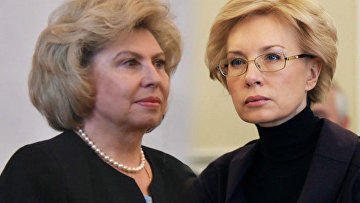 14:00 16/01/2020
MOSCOW, January 16 (RAPSI) – Russia's Rights Commissioner Tatiana Moskalkova has turned to Ukrainian Ombudsman Lyudmila Denisova with a request to clarify the facts pertaining to the detention of a Russian disabled pilgrim, a document on Russia's Ombudsman official website reads on Thursday.
According to Moskalkova, she received an application to protect the rights of a physically impaired Russian citizen born in 1977. As Russia's Ombudsman learned, on January 8 the man was arrested by Ukrainian law enforcement officials at a border crossing point when returning after his pilgrimage to the Kiev Monastery of the Caves and detained until March 3.
Moskalkova expressed her extreme concern over the fate of the Russian citizen and asked Denisova to inform her about the reasons behind such tough measures of restraint applied to the pilgrim, conditions of his detention, the quality and the amount of medical aid provided to him taking into consideration the man's state of health, and how the protection of his rights was ensured.