Russia's Supreme Court upholds blocking of positive publications about drug consumers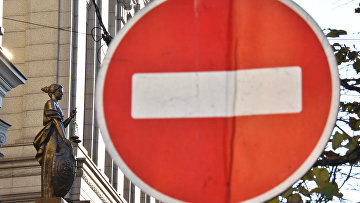 15:56 20/01/2020
MOSCOW, January 20 (RAPSI) – Russia's Supreme Court on Monday found lawful the criteria state agencies use to disallow publications promoting positive images of drug consumers, RAPSI reported from the courtroom.
This practice has been challenged in the Supreme Court by an editor of an online media outlet, whose notorious report on an attractive girl, a long time hard drugs addict, was blocked under an administrative procedure.
The claimant believes that the ban is an unlawful act of censorship and violates the law on mass media as the measure is to be applied only after other administrative restrictions are used; moreover, a legal representative of the claimant has tried to persuade the court that state bodies' approach to the case was unreasonable as the regulation concerned only media reports, but not works of fiction.
The respondents in this administrative case, among them Russia's consumer rights watchdog Roskomnadzor and the Interior Ministry, say in turn that the girl the report has been centered on was arrested last January for possession of heroin; in the banned material she, they alleged, insisted that hard drugs help to keep one's physical conditions without sport exercises, what in the respondents' view was dangerous for the society as such statements promoted addictive behavior to the detriment of public health. Therefore, according to the defendants, the applied legal measures were adequate and proportional.