Two men charged with police investigator murder go on trial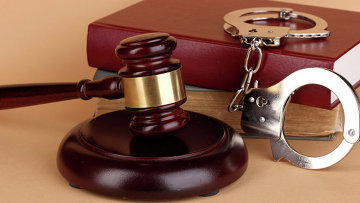 11:25 22/01/2020
MOSCOW, January 22 (RAPSI) – Two defendants in a case over the murder of the Interior Ministry Transport Department's major case investigator, police lieutenant colonel Yevgeniya Shishkina, will stand trial, the Investigative Committee's press service reports.
The probe has been completed.
An alleged killer is Abdulaziz Abdulazizov, born 2000. He and his accomplice are charged with organized murder and illegal ammunition trafficking. The murder was allegedly organized by Yaroslav Sumbayev, a defendant in a case against members of a hacking group engaged in fictious return of train and air tickets, who had illegally received over 17 million rubles (about $300,000), the statement reads.
Shishkina was shot dead near her place of living in the Moscow Region on October 10, 2018.
According to Yelena Syropyatova, the lawyer for the victim's son, the defendants pled guilty.
The defendants communicated alleged instigators of the crime through the Internet, the attorney told RAPSI earlier. There is evidence that they have received 1 million rubles ($15,500) for the murder, she has added.
They were arrested in St. Petersburg in early March and transported to Moscow, according to the Investigative Committee of Russia.