Rights of parents keeping daughter in perinatal center for years restricted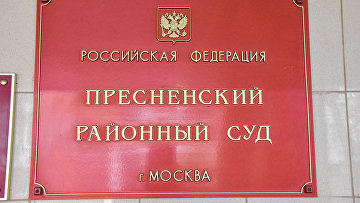 10:17 06/02/2020
MOSCOW, February 6 (RAPSI) – Moscow's Presnensky District Court has put limits on parental rights of a couple, who have been keeping their daughter in a city's perinatal medical center for 5 years, according to a RAPSI correspondent.
The parents have been ordered to pay alimony in the amount of a quarter of their income. The girl has been fostered to the child protection services.
The parents, Yury Zinkin and Tatiana Maksimova were absent in the court; their lawyers attempted to prove that the child needs professional medical help despite the hospital's opinion.
According to media reports, the 5-year girl has been living in the perinatal medical center Mother and Child since her birth because her mother believes her child is terminally ill. However, doctors have not confirmed diagnoses voiced by the mother.
In January, the perinatal hospital reportedly applied to the child protection services claiming that the girl may be discharged, but parents do not take her home.
The case sparked public outcry.