Heroine of blocked publication about drugs ordered to be jailed for 20 months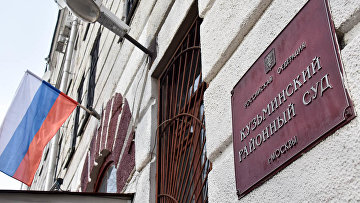 15:09 07/02/2020
MOSCOW, February 7 (RAPSI) – The Kuzminsky District Court of Moscow has sentenced Teo Logos (Anna Glazova), the heroine of an article blocked by Russia's communications watchdog Roskomnadzor, to 20 months in penal colony for drug possession, RAPSI has learnt in the court.
The defendant has failed to appear in court and has been put on the federal wanted list.
The woman was arrested in late January 2019 and placed in detention. Later, she was released on travel restrictions.
According to the Interior Ministry's spokesperson Irina Volk, a headline-making publication about drugs was reviewed for banned information. It formed a positive image of people using drugs.