Ex-director of Russian shipbuilding yard gets 7 years in jail for non-payment of salaries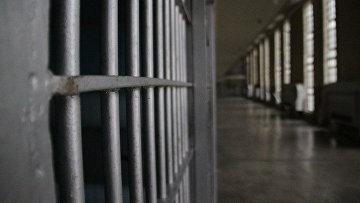 15:36 25/02/2020
MOSCOW, February 25 (RAPSI) – A court in Russia's Astrakhan Region has sentenced the former director of a shipbuilding yard Alexander Ilyichev to 7 years in a penal colony for non-payment of salaries, a statement of the Prosecutor General's Office reads.
Additionally, he has been fined 700,000 rubles (about $11,000). The court has also prohibited the defendant from holding managing posts for 3 years.
Another defendant, businessman Roman Saprykin has been jailed to 4 years and fined 300,000 rubles.
Depending on their roles, they have been found guilty of deliberate bankruptcy, embezzlement, fraud, tax related crimes and others.
From 2016 to 2017, Ilyichev acting as the plant director failed to pay salary worth over 41 million rubles (about $630,000) to more than 700 employees, according to the statement.
The court found that the convicts failed to pay 26 million rubles in taxes to the budget and drew over 159 million rubles from the enterprise's accounts that resulted in the premediated bankruptcy of the plant.
Moreover, Ilyichev illegally received more than 18 million rubles from the state budget as a value added tax refund, according to the Prosecutor General's Office.