Moscow court sets procedure of sale of 14 retro cars owned by head of DSBW-TOURS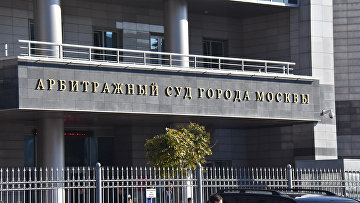 11:26 02/03/2020
MOSCOW, March 2 (RAPSI) – The Moscow Commercial Court has approved the procedure and schedule of sale of 14 retro automobiles being a part of the assets of DSBW-TOURS travel company owned by Karen Goncharov, a court's ruling reads on Monday.
The petition for realization of the Goncharov's properties has been filed by his bankruptcy receiver Mark Varnavsky. The vehicles to be sold were manufactured in 1935 through 1960.
In October 2019, a court extended the time the properties sales were to be carried out.
Earlier, in April, the Moscow Commercial Court set a sale of an apartment owned by Goncharov to SDM Bank aside as a transaction violating the right of his other debtors to recover their funds.
The same court declared Goncharov bankrupt in October of 2018 after he had filed with it an insolvency petition. His debts, which the entrepreneur did not challenge, made 3.5 million euros and 25 million rubles (about $380,000 at the current exchange rate).
In summer of 2018 the businessman made an announcement that his travel company suspended its operations. DSBW-TOURS has operated in Russia's travel services market since 1991.