Investigative Committee recovers $850k from its ex-officers convicted of embezzlement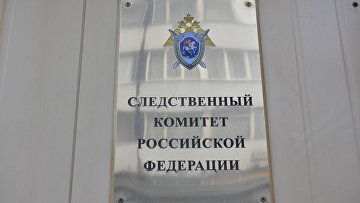 17:16 08/04/2020
MOSCOW, April 8 (RAPSI) – The Moscow City Court upheld a lower court's decision to recover over 64 million rubles ($850,000) from ex-officers of Russia's Investigative Committee and other defendants in a case over embezzlement concerning procurement of materials and equipment for repairs of the Committee's buildings, the court's ruling reads on Tuesday.
Last May, a district court in Moscow ruled in favor of the Investigative Committee seeking the aforesaid amount to be recovered from former head of the capital construction department Alexey Sachkov, ex-head of the procurement department Alexander Shkutov, CEO of OOO Stroygarant Anatoly Savin and several other defendants.
Earlier, the St. Petersburg City Court upheld the sentencing of the defendants to prison terms ranging from 2 to 3.5 years.
Investigators and the courts stated that the defendants conspired to ensure heads of certain commercial structures won tenders so they could deliver substandard materials and equipment for the Committee.
All defendants admitted guilt; the case therefore was heard under a special procedure.