Fake video about low hazard of COVID-19 blocked by prosecutors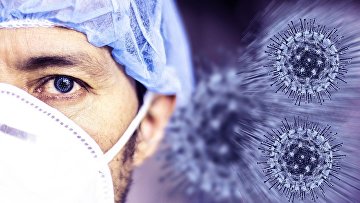 14:04 30/04/2020
MOSCOW, April 30 (RAPSI) – Prosecutors have blocked a fake video underestimating the danger of the spread of coronavirus, the press service of the Russian Prosecutor General's Office has told RAPSI.
The video contains information that self-isolation is just smoke and mirrors fabricated for the peoples' digitalization and proposes not to comply with the restrictions and bans, the statement reads.
In early April, Russian President Vladimir Putin enacted bills on criminal and administrative punishment for violation of sanitary and epidemiological rules and penalties for distributing fake news about emergencies and epidemics into law.