In two weeks 36 lockdown breaches cases considered by Moscow courts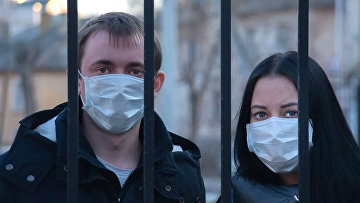 10:12 07/05/2020
MOSCOW, May 7 (RAPSI) – Moscow courts considered 36 administrative cases over violation of the self-isolation order by citizens in the last two weeks, according to the Moscow City Court's spokesperson Ulyana Solopova.
Solopova also told RAPSI courts heard 2 out of 35 cases over provision of sanitary and epidemiological conditions for people and 34 out of 237 received matters over failure to comply with behavior rules during emergencies.
Courts fined violators; however, 69 materials of all the filed were returned to rectify breaches and 167 more are pending.
According to the Moscow City Court's representative 12 rulings on violations of Moscow legal requirements to introduce and ensure high-alert mode were appealed; but there were no appeals against movement through the city without passes.