Russian police report decrease in number of detentions during COVID-19 pandemic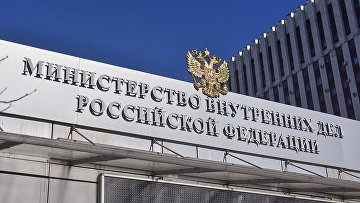 11:07 07/05/2020
MOSCOW, May 7 (RAPSI) – At times of the coronavirus pandemic police investigative bodies are oriented to mostly apply non-custodial restrictive measures against persons suspected and accused of non-serious crimes, the press service of the Presidential Council for Human Rights reports citing acting Deputy Interior Minister Nikolay Patapenya.
Earlier, the human rights body requested the Interior Ministry to reduce the number of people to be placed in detention. In March, the police notified advocates of the decrease in detentions.
Thus, according to the police high-ranking official, in March, Interior Ministry's Moscow investigators detained 84 persons that is 1.5 times less than in February (120 people). As of April 1, 263 persons out of 327 arrested in the first quarter of 2020, were held in detention.
In St. Petersburg and Leningrad Region the number of people detained in Jauary – March downed twice by April 1 (from 297 to 157); in the Moscow Region – by 18%, from 174 to 143, the statement reads.