Prosecutors control inspection of St. Petersburg hospital fire circumstances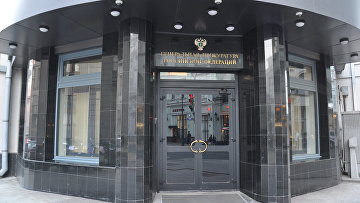 10:58 12/05/2020
MOSCOW, May 12 (RAPSI) – Prosecutors took the control over the check of compliance with law due to the fire in the St. George hospital in St. Petersburg that resulted in the death of 5 people, the press service of Russia's Prosecutor General's Office reports Tuesday.
Reasons and conditions of the blaze are to be set during the check as well as legal assessment of the persons responsible for the fire safety is to be conducted, the statement reads. The fire occurred early on Tuesday in one of the intensive care units of the St.George hospital.
As a result, 5 patients died. The hospital in particular gives treatment to the coronavirus infected people.