St. Petersburg court declares books by U.S. missionary Branham extremist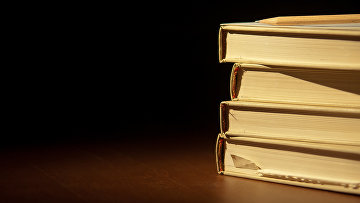 19:19 21/05/2020
ST. PETERSBURG, May 21 (RAPSI, Mikhail Telekhov) – Brochures authored by XX century U.S. missionary William Branham have been defined as extremist literature and banned for dissemination in the territory of the Russian Federation, the United press service of St. Petersburg courts informs RAPSI on Thursday.
The ban on Branham's books was demanded by St. Petersburg Prosecutor's Office, which submitted a claim against their publisher NGO Vecherny Svet (Evening Light) to the Pushkinsky District Court of St. Petersburg. Although the claim had been dismissed by the first instance court, the Prosecutor's Office appealed in the City Court, which ruled in favor of prosecution.
As it follows from the case materials, yet in 2012 Russia's Justice Ministry inspected Evening Light NGO and paid attention to Branham's books, among them those published by Voice of God Recordings. In 2016 these materials were submitted to St. Petersburg Prosecutor's Office, which in turn requested them to be inspected by the Center for Countering Extremism of the St. Petersburg and Leningrad Region directorate of the Interior Ministry. In April of 2017, an examination by experts of St. Petersburg State University revealed that the texts contained "technics of neuro-linguistic programming" aimed to set up the spectre of an enemy and insult the feelings of certain religious believers and priests.
The results of the expert examination served as the basis of the claim, according to the statement.