Website giving advices on how circumvent hospitalization blocked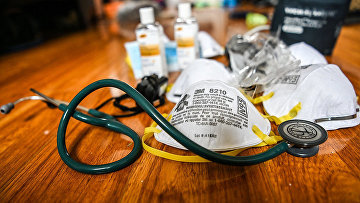 12:58 28/05/2020
MOSCOW, May 28 (RAPSI) – A court in Russia's Chuvash Republic has found that dissemination of the information on the ways to avoid hospitalization and circumvent self-isolation regime introduced in the region as a pre-emergency measure in relation to the COVID-19 pandemic is to be prohibited, the press-service of the Prosecutor General's Office informs RAPSI on Thursday.
The website published a step-by-step guide as well as sketches on the ways those ill or possibly ill with COVID-19, as well as those carrying the infection to leave their places of hospitalization or self-isolation, the statement reads.
Prosecutors remind that failures to comply with the pre-emergency procedures at the territories, where such emergencies loom or exist are to be administratively punishable, whereas violations of the sanitary and epidemiological regulations result in criminal responsibility.
Roskomnadzor, Russia's media watchdog, has undertaken technical measures to cut access to the aforesaid website according to the Prosecutor General's Office information.