Russia's Business Ombudsman urges more active fight against corruption in state procurement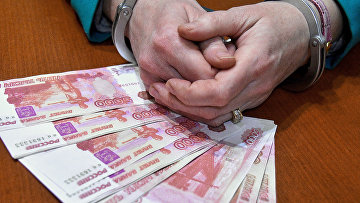 18:51 03/06/2020
MOSCOW, June 3 (RAPSI, Alena Savelyeva) – The measures aimed to prevent unscrupulous actions on the part of commissioners in the sphere of state procurement lack efficiency, according to Russia's Business Rights Commissioner Boris Titov.
This issue has been highlighted in Titov's annual report on the problems faced by Russian businesses to President Vladimir Putin.
On Wednesday, addressing an online webinar of the Moscow Transport Interregional Prosecutor's Office and the Moscow office of the Delovaya Rossiya business association, Public Ombudsman for Combating Corruption Dina Krylova raised an aspect of this issue concerning the procedures currently governing state procurement.
The current rules do not envisage mandatory advance payments on the part of commissioners, so they frequently seek to protract acceptance procedures and delay payments in expectation of kickbacks, or attempt to initiate criminal prosecutions of their contractors to avoid paying for the works and products altogether, Krylova said.
In some cases commissioners dispute due performance of contracts falsifying expert opinions; as a result, the contractor is also refused payments the Public Ombudsman noted citing the information provided by Titov's office.
Such widespread corrupt practices could be combated more efficiently, Krylova believes, if they were typified, so to be met with respective general measures and not investigated as unique cases.
According to the Public Ombudsman, largest oversight agencies have already compiled so-called cards of corruption risks, which define typical corrupt practices; nevertheless, the Interior Ministry has so far failed to implement them, although, if using such a card where initiation of criminal cases against contractors the results of whose work were confirmed by acceptance certificates was designated as a corrupt practice, it could make it much easier for affected contractors to appeal against such allegations.
Besides, such cards need to be introduced with respect to state procurement commissioners, Krylova believes. She also urges the adoption of a new law on legal expert examinations.