Physical Rehabilitation Research Institute's CEO arrested in absentia on fraud charges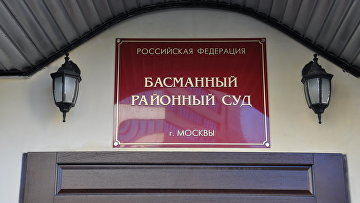 12:59 09/06/2020
MOSCOW, June 9 (RAPSI) – The Basmanny District Court in Moscow arrested in absentia Yevgeny Blum, the CEO of OOO Physical Rehabilitation and New Rehabilitation Technologies Research Institute, after the facility failed its commitment to restore to health freestyler Maria Chaadayeva (Komissarova), who had been paralyzed when participating in the Sochi Olympics, spokeswoman of the court Irina Morozova told RAPSI on Tuesday.
The measure is to be in effect for two months since the date Blum is detained in the territory of Russia or since the date he is extradited from a foreign jurisdiction, Morozova added.
Earlier, Russia's Investigative Committee put Blum on the international wanted list. He is charged with large scale fraud.
Investigators established that when in Spain in May 2014, Blum, a holder of post-doctoral degree in medicine, taking advantage of Chaadayeva's posttraumatic health condition persuaded her to make a rehabilitation contract amounting to 29 million rubles (about $420,000 at the current exchange rate). Nevertheless, the freestyler's ability to walk could not be restored by the methods Blum used since no known rehabilitation techniques can help to restore the functions of the spinal cord after such an injury as Chaadayeva suffered.