Son of ex-Amur Region senator sentenced to 2 years for hitting traffic cop by car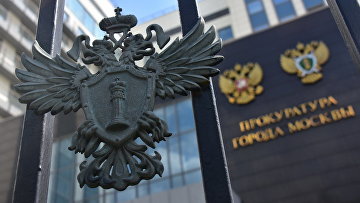 16:06 02/07/2020
MOSCOW, July 2 (RAPSI) – Moscow's Nikulinsky District Court has sentenced Timur Gallyamov, the son of a former Amur Region senator, to 2 years in penal colony for hitting a traffic cop by a car, the press service of the Moscow Prosecutor's Office reports.
The defendant has been found guilty of use of force dangerous to life against an authority representative.
The court found that on May 26, 2019, Gallyamov driving his car was stopped by a road traffic police officer for the document check. During the check it was revealed that the defendant had a void compulsory third party car insurance policy. To avoid negative consequences Gallyamov began driving and attempted to escape but was later caught up. Under the drug influence the violator dropped the hammer and ran down a policeman, the statement reads.