St. Petersburg Children Ombudsman urged probe into VK group offering minors for sale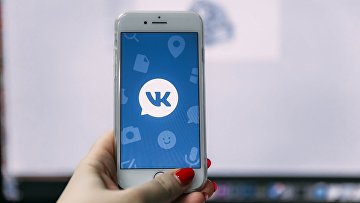 13:55 09/10/2020
ST. PETERSBURG, October 9 (RAPSI, Mikhail Telekhov) – St. Petersburg Children Rights Commissioner Anna Mityanina has turned to law enforcers seeking a probe into Children for Good Hands public page on VKontakte social network being in open access for over two years, the Ombudsman's press service informs RAPSI.
The Children Rights Commissioner Office was informed about the page by the media; experts of the body thoroughly studied its contents, and basing on the result of this examination Mityanina sent a submission to the St. Petersburg and Leningrad Region Chief Directorate of Russia's Interior Ministry.
The page administrator, as it could be seen on screenshots, was someone Zhulduz, a resident of Astana in Kazakhstan. The members of the group were said that adoption of children officially residing in orphanages faced numerous bureaucratic barriers and was to encounter massive corruption, so it was better for them to directly arrange adoptions with pregnant women wishing to refuse from their babies for some small money or even free of charge at all.
Among the group members were Russian nationals and people from some CIS countries and Ukraine.
As a result of the move, the VK group was blocked by administrators of the social network.