St. Petersburg resident allegedly behind oncology drug thefts from city clinics detained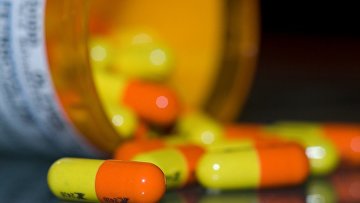 15:30 12/10/2020
ST. PETERSBURG, October 12 (RAPSI, Mikhail Telekhov) – St. Petersburg resident Sergey Voitovich suspected of being the mastermind of thefts of oncology drugs from specialized city clinics has been detained, the United press service of St. Petersburg courts informs RAPSI on Monday.
Sixteen persons have been arrested in the case; at present courts decide on the pretrial restraints, according to the St. Petersburg and Leningrad Region Chief Directorate of the Interior Ministry.
The press service of the body reports that the total value of the drugs stolen over the period of five years by this criminal gang exceeds 100 million rubles (about $1.3 million at the current exchange rate).
Investigators believe the drugs were stolen from clinics and later sold wholesale and retail. Law enforcers performed more than 35 searches; there were sized about 30 million rubles (about $400,000), almost 100 gold bars, and medicines totally worth about 100 million rubles.
Voitovich is to stay in detention until December 7.