Motion to put detained Russian bank's top manager under house arrest adjourned for week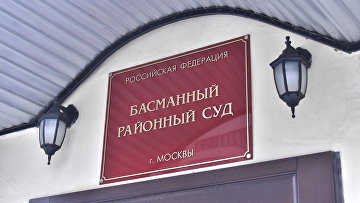 14:40 02/11/2020
MOSCOW, November 2 (RAPSI) – Moscow's Basmanny District Court on Monday postponed an investigator's motion to replace detention of executive director of the Bank Trust Mikhail Khabarov, who is a defendant in a 900 million-ruble embezzlement case, with house arrest, until November 10, the court's press service told RAPSI.
The hearing is adjourned because Khabarov is on quarantine now, according to the statement.
Khabarov was placed in detention for two months in early October. Following that, his defense repeatedly complained about law violations against the defendant. According to attorney, Vladimir Slashchev, their complaints reached top-level officials. It's a matter of fact that the case was transferred to the Investigative Committee's central office where all violations were revealed, he stated.
According to the defendant's defense, investigators are "shilled" by a victim in the case, ex-business partner of the bank top manager Alexander Bogatikov, who claims that the money was stolen from him. Investigators believe that Khabarov induced his former business partner to sign an option and service agreement therefore deceiving the victim. Khabarov's lawyers insist Bogatikov "put a bee in bonnet".