Ex-construction official faces sentencing in spaceport bribery case in February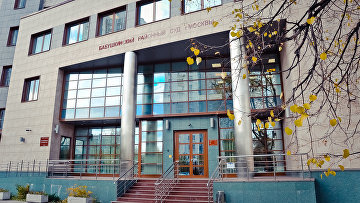 10:53 15/01/2021
MOSCOW, January 15 (RAPSI) – Prosecutors have demanded a 13.5-year prison sentence for ex-deputy chief of the Federal Agency for Special Construction (Spetsstroy) Alexander Mordovets charged with bribery and abuse of office during the construction of the Vostochny Cosmodrome, RAPSI has been told in the press service of Moscow's Babushkinsky District Court.
Additionally, they asked the court to impose a heavy fine (over 96 million rubles ($1.3 million) - editorial comment) and prohibit him from holding certain public posts for 7 years.
His sentencing is scheduled for February 4.
According to the investigation, Mordovets has received more than 32 million rubles from one of the construction companies. However, the construction organization has failed to work out prepaid expenses and was declared bankrupt that caused damage worth over 120 million rubles (about $2 million) to the state.
The construction of the Vostochny Cosmodrome, due to become Russia's main launch site, began in 2012. The first launch vehicle operation was carried out on April 28, 2016. Dozens of cases over embezzlement during the space center's construction have been launched in several Russian regions.