Moscow court to proceed with case over illegal entry into dwelling against Sobol in April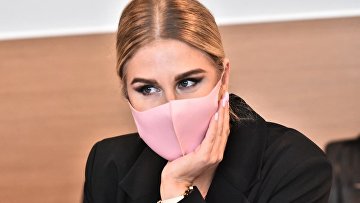 14:48 30/03/2021
MOSCOW, March 30 (RAPSI) – A magistrate court will begin the hearing on merits of a case against opposition figure Lyubov Sobol charged with forcible violation of inviolability of dwelling on April 5, the press service of Moscow's Perovsky District Court has told RAPSI.
Investigation into Sobol was completed in February.
Investigators allege that on December 21 a group of persons, among them Lyubov Sobol, repeatedly attempted to entry into an apartment, where an old woman resided, of a house situated in the Eastern District of Moscow. Those involved illegally used uniforms of Russia's consumer rights watchdog Rospotrebnadzor.
After two attempts to enter the house had failed, Sobol deceived a delivery man saying she was a "abandoned wife with a baby," could enter the building and as the old woman opened the door of her apartment Sobol pushed her back, entered the apartment, took a video of the premises on her phone, and left the place, according to the Investigative Committee.
The legislation sets the punishment for such a crime as imprisonment for up to 2 years.