Finance Ministry sponsors tougher punishment for Ponzi players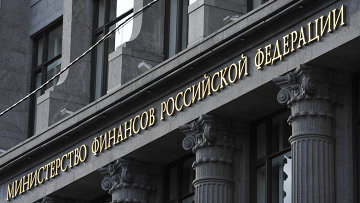 11:17 26/06/2013
MOSCOW, June 26 (RAPSI) - The Ministry of Finance has proposed amendments aimed at bringing the organizers and most active players of Ponzi schemes to liability even before the pyramid collapses, Kommersant reports on Wednesday.
The draft defines a "financial pyramid" as "a scheme in which the return on monetary or other investment is generated through money taken from new investors, while the organizers are not engaged in investment or other legitimate business activity."
At present, financial pyramids are not illegal unless they collapse, the ministry said in an explanatory note.
The ministry proposed changing the Criminal Code by adding an article on attracting money through illegal investment plans, punishable by up to seven years in prison and a fine of up to 1 million rubles ($30,570) for the organizers as well as the participants who have invested more than 1.5 million rubles ($45,860) in the scheme.
The Administrative Offense Code is to be amended as well. The pyramid participants who have invested less than 1.5 million rubles, as well as individuals advertising the scheme, will face fines of up to 15,000 rubles ($460).
The proposals have already been approved by all the agencies concerned except the Investigative Committee, the ministry said in a letter obtained by Kommersant.