Bill on access to customs information on imported goods reaches State Duma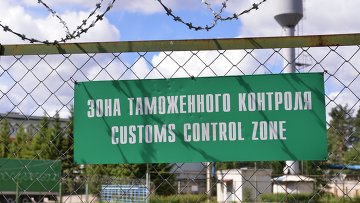 14:19 14/04/2015
MOSCOW, April 14 (RAPSI) -The Russian Government has submitted a bill to the State Duma that allows interested parties to obtain information on imported goods from Russian customs officials, according to an update of the lower house's online database.
To obtain the information, the interested party would be able to send a request to the customs agency either in writing or via the Federal Customs Service website. The request would include the customs declaration number on the goods in question, the country of origin, the quantity or net weight, and the index number of the declared goods.
The Government believes the bill would help reduce the illegal circulation of foreign goods in Russia.
There have been cases of individuals or corporations purchasing a foreign product that was imported illegally into Russia. This often causes difficulties because the liability for illegal imports often lies with the purchaser rather than the importer.
To avoid this, anyone should have access to this information to confirm that the goods have been cleared by customs. However, current customs laws do not provide this access. If approved, the new bill will provide them with this right.