Russian political system reform bills may be adopted in February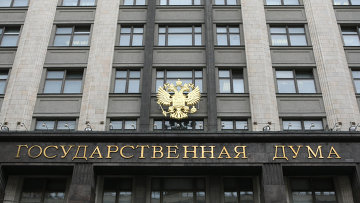 12:59 12/01/2012
MOSCOW, January 12 - RAPSI. The parliament's lower house speaker Sergei Naryshkin assumed at the Thursday Duma meeting that the Russian political system reform bills proposed by President Medvedev may be adopted as early as in February, even before the presidential elections.
"Possibly, it will happen in as early as February, said Naryshkin answering the journalists' question on whether the draft laws can pass all three readings in February.
President Dmitry Medvedev has submitted to the State Duma two draft laws to facilitate the procedure for establishing and registering political parties and to facilitate the signatures collection to take part in elections at all levels.
Naryshkin emphasized that both bills will be considered on a priority basis. Now the bills are being read at various departments. "The State Duma will consider the bills in February," said the speaker.