Supreme courts may obtain internal affairs functions to watch judges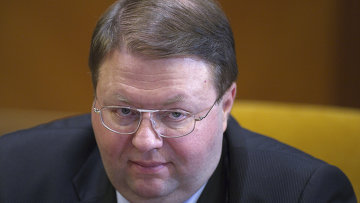 17:07 23/01/2012
MOSCOW, January 23 - RAPSI, Sergei Feklyunin. Supreme Commercial Court Chairman Anton Ivanov has said on Monday that he backs the idea to provide supreme courts with the internal affairs service's authority to look into corruption charges against judges, the Russian Legal Information Agency (RAPSI/rapsinews.com) reports.

"I think it will be reasonable to vest the courts with internal affairs functions so they can, for example, collect information about judges within their investigative activities," he said while meeting with journalists at RIA Novosti on Monday.

He added that he is inclined to support the idea proposed by lawyer Mikhail Barshchevsky.

"If the law enforcement agencies performed well, it would possible to loosen judges' immunity. In many countries, judges enjoy no immunity at all - neither administrative nor criminal - and they are still independent," Ivanov said.

The judicial system should be allowed to monitor itself "no mater how strange it seems," as the law enforcement agencies are neither trustworthy nor reliable, Ivanov noted.

Ivanov also said the novelty would enable courts to review judges' conflicts of interest, study the people with whom they associate and tap their phones if needed, rather than prosecuting judges.

He stressed that "it is crucial to convince the public that judges are independent and fair."