Parliament ratifies pension payment to Russians living in Estonia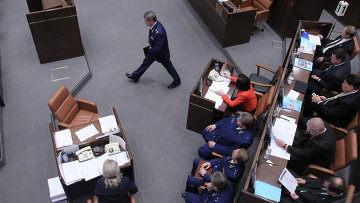 13:26 25/01/2012
MOSCOW, January 25 - RAPSI. The Federation Council ratified on Wednesday the Russian-Estonian agreement on cooperation in pension provision, allowing Russians living in Estonia to get Russian pension.
The right to retirement benefit will depend on work experience both in Russia and Estonia.
The agreement provides pension rights to the Russian citizens, living in Estonia and who reached pension age under Russian law, but not under the Estonian law. The pension age in Estonia is 63 years for males and 60 years for females, while in Russia it is 60 years for males and 55 years for females.
The agreement will cover 70,000 Russians living in Estonia.
Russian retired militaries will be granted a long service pension.
Russia will annually allocate 596.84 million rubles ($19.38 million) to execute the agreement at the expense of insurance payments for obligatory pension insurance.
Funds allocated to execute the agreement will not exceed the amount stipulated in the draft budget of the Russian Pension Fund to pay for labor pensions.
Estonian Parliament ratified the contract in late September 2011.