President enacts pedophile chemical castration bill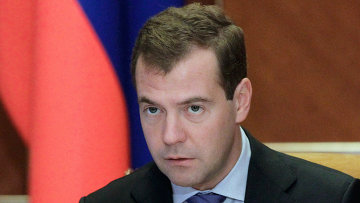 17:26 29/02/2012
MOSCOW, February 29 - RAPSI. President Dmitry Medvedev has signed a law toughening the punishment for repeat pedophiles to up to life in prison and chemical castration, the Kremlin's press office reports on Wednesday.
The law also bans probation for offenders who have sexually abused children under 14 years old.
The State Duma approved the amendments to the Criminal Code on February 7, 2012 and the Federation Council approved them on February 22.
The measures will be applied to criminals upon a court order on the ground of a psycho-forensic examination held to consider the pedophiles mental health.
The amended law also imposes a ban on probation and suspended sentences for pedophiles and sets tougher conditions for such criminals to be released on parole.