State Duma to consider amendments doubling fines for election violations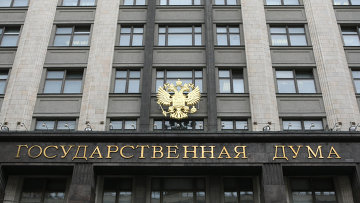 16:03 12/03/2012
MOSCOW, March 12 - RAPSI. The State Duma legislation committee has upheld a bill proposing to double fines for fraud and fabrications during elections and recommended that the parliament considers the bill in the first hearing in March.
The committee proposes to amend the criminal article on the obstruction of exercise of voting rights. The bill proposes to double the fine for violating ballot secrecy up to 80,000 rubles ($2,700) and to increase the fine for interfering with the automated election system up to 500,000 rubles ($17,000).
Meanwhile, the amendments do not imply longer prison sentences for such offenses, which are now punishable by up to five years in jail.
The violation of election campaign financing procedure will be punished with a fine of up to 500,000 rubles ($17,000) or a sum equal to the defendant's income over one to three years.
The minimum fine for this offense was doubled up to 200,000 rubles ($6,770).
The bill also stipulates a minimum fine for forging electoral documents amounting to 100,000 rubles ($3,400) and doubles the fine for forging signatures and ballots up to 200,000 rubles ($6,770). The fine for fabricating election results will rise to 300,000 ($10,000)-500,000 rubles ($17,000) from 100,000-300,000 rubles.
Opposition parties reported numerous acts of fraud and violations during the parliamentary and presidential elections and have held protest rallies since last December.