President receives draft law on Audit Chamber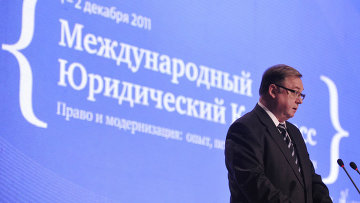 14:20 13/03/2012
MOSCOW, March 13 - RAPSI. The Audit Chamber has completed its work on the draft law, "On the Audit Chamber," and submitted it for agreement, Sergei Stepashin, the head of the chamber, told journalists on Tuesday.
While answering questions from State Duma deputies earlier in the day, he said: "The Audit Chamber should become the supreme financial control body, fully independent of the executive authorities, including in terms of drawing up its budget."
According to the bill's authors, the chamber should perform efficiency and , strategy audits to appraise the government's economic and budget policy.
"Believe me - this is a serious plan," Stepashin stressed.
The bill also provides for the chambers right to impose administrative punishments for exposed violations. The Code of Administrative Violations should be amended to do so, he said.
Stepashin also noted that the chamber is prepared to both penalize and fine, for which it does not require any extra personnel or funds.