Civil Code amendments to change finance laws dramatically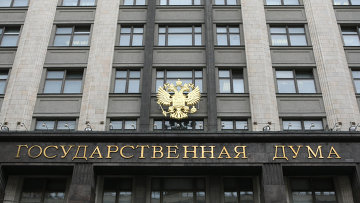 17:23 06/04/2012
MOSCOW, April 6 - RAPSI. Amendments to the Civil Code will considerably change provisions on financial transactions, according to a press release issued by Pavel Krasheninnikov, the head of the State Duma Civil, Criminal, Arbitration and Procedural Legislation Committee.
President Dmitry Medvedev said on Monday that he had submitted to the lower house Civil Code amendments related to fundamental civil law institutions. The amendments were being prepared for several years and are needed because the economic life has significantly changed over the 15 years since the codes first section was adopted.
The draft law provides for differentiated loans regulation depending on their structure and purpose, as well as special protection for individual borrowers. Individuals will now be entitled to an early repayment without the lender's consent.
Consumer loans will be regulated by special provisions giving customers additional rights to receive information on the loan terms and conditions. Borrowers will also be able to give up the loan within 14 days after the loan agreement is executed.
According to the expert, most radical amendments concern bank account agreements. The bill will introduce precious metals bank account, joint and nominal account and newly established entity accretion account agreements.