Former finance minister does not support gay propaganda ban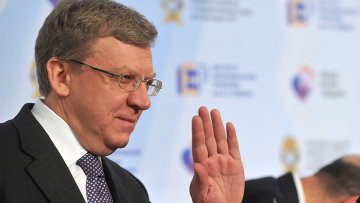 17:36 12/04/2012
ST.-PETERSBURG, April 12 - RAPSI. Former Finance Minister Alexei Kudrin does not support the adoption of a law prohibiting gay propaganda in St. Petersburg.
"I can only say that I do not support that law," he said.
The draft law sets fines for gay propaganda and was enacted in St. Petersburg on March 30. Any individual who violates the law can be fined for an administrative offense.
Under the amended law, public actions intended to promote homosexual and bisexual relations and transgender issues among underaged individuals are punishable by administrative fines of 5,000 rubles ($170) for individuals, 50,000 rubles ($1,700) for officials and from 250,000 to 500,000 rubles ($8,500 to 17,000) for legal entities.
The bill faced criticism from the LGBT community and rights activists in Russia and abroad, but was also proposed to be made into a federal law.
LGBT activists have asked the U.S., EU and Canadian authorities to ban the bill's author Vitaly Milonov, a member of the St. Petersburg legislature, and the citys Governor Georgy Poltavchenko, from entering their countries.
The U.S. State Department has already expressed its concern over the law.
Rallies against the law were held both in Russia and abroad.