Government does not support bill authorizing prosecutors to hold investigations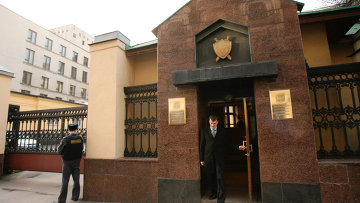 12:09 11/05/2012
MOSCOW, May 11 - RAPSI. The Russian government has refused to uphold the bill returning the Prosecutor General's Office the right to hold preliminary investigations into criminal cases, including those related to investigators, according to Kommersant newspaper.
Anatoly Lyskov, head of the Federation Council's Committee on Judicial and Legal Affairs, submitted a bill to the State Duma last December proposing to widen the powers of the Prosecutor General's Office substantially.
The bill proposed granting prosecutors the right not only to initiate criminal cases regarding investigators, heads of investigative bodies, judges, prosecutors, attorneys, but also to hold preliminary investigations into such cases.
The bill also proposed granting the prosecutors the authority to submit applications to courts for choosing measures of restraint and extending custody.
But the government found that the draft law would result in the Prosecutor General's office duplicating the functions of the Investigative Committee. According to the government, investigators must not be dependent on the prosecution's supervision. First Deputy Prime Minister Viktor Zubkov gave a negative report on the bill before resigning.