Lawmakers seek higher administrative fines for individuals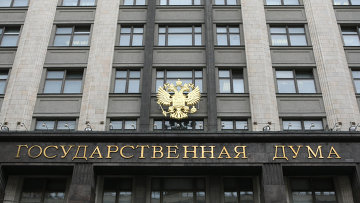 18:10 14/05/2012
MOSCOW, May 14 - RAPSI. Amendments to the Administrative Code toughening punitive sanctions for breaching rally procedures set the grounds for higher fines for violations during protests and other offenses.
The maximum administrative fine for individuals could increase to 1 million rubles ($33,000) from 5,000 rubles ($165). Meanwhile, the maximum administrative fine for officials could similarly increase to 1.5 million rubles ($50,000) from 50,000 rubles ($1,600).
Earlier, a number of United Russia MPs submitted an amended draft law to the State Duma proposing to increase the maximum fine for rally participants and coordinators to 1.5 million rubles.
An administrative fine is a punitive measure for breaching public order, inflicting damage on property and health and violating electoral legislation and traffic rules.