Moscow mayor proposes drug test for under-aged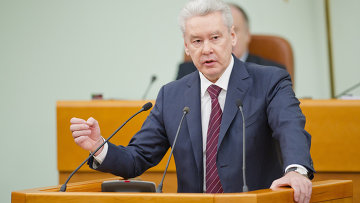 11:22 31/05/2012
MOSCOW, May 31 - RAPSI. Moscow mayor Sergei Sobyanin has endorsed the idea of a mandatory drug test for under 18s, RIA Novosti reported on Thursday.
In April 2011, then President Dmitry Medvedev raised this issue and proposed to enact a relevant federal law.
Health Ministry's chief alcohol and drug abuse specialist Yevgeny Bryun said nearly 10-15% of schoolchildren in Moscow have used drugs at least once. Nevertheless, some parents are strongly against drug tests in schools.
Sobyanin said children should undergo the drug test during their annual preventive medical examination. "There is no need for extra measures and resources. The only thing we need is the approval of parents," he said.
In the last year, the number of under 18s registered in drug-addiction clinics increased by 400.
"The mortality rate due to drug poisoning has risen 1.5 times in recent years, while the number drug overdoses amongst teenagers has doubled. Nearly 1,000 peopled died from drugs last year, most of them were teenagers," Sobyanin said.