Financing cut for Russia's judicial system development program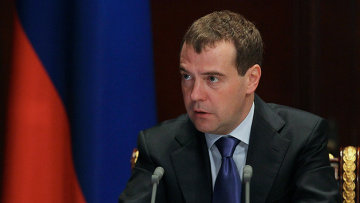 18:14 18/06/2012
MOSCOW, June 18 – RAPSI. Financing for scientific activities under the federal targeted program for judicial system development will be reduced twofold this year.
Prime Minister Dmitry Medvedev signed the corresponding resolution on Monday.
According to the resolution, only 1.68 million rubles ($51,910), instead of the planned 3.18 million rubles ($98,225 million), will be allocated for the research and construction stipulated in the program in 2012. Therefore, the total cost of the program's research and construction activities amounts to 34.73 million rubles ($1.07 million), instead of the planned 36.23 million rubles ($1.11million).
The financing of several major projects across the country has also been changed, including the construction, restoration and purchase of buildings.
The program entitled Development of Russia's Judicial System for 2007-2012 was approved by a government decree dated September 21, 2006.
It is designed to enhance justice and the legal protection of rights and legal interests of individuals and organizations.