Russia's lower house approves Internet blacklist bill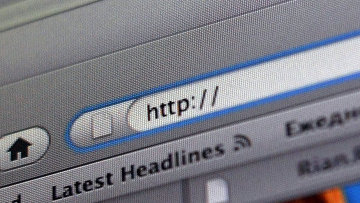 18:44 11/07/2012
MOSCOW, July 11 - RAPSI. The lower house of Russia's parliament approved on Wednesday legislation to give the state powers to block blacklisted websites, a move criticized by internet freedom activists who say the law could be used to crack down on dissent.
The all-party State Duma committee that drafted the bill says it is necessary to combat websites that carry child pornography, drug promotion material and advice on suicide. The law see the creation of a federal agency to rule on which websites should be closed down.
"It is always argued that these laws are against extremism, child pornography, and so on, but this legislation will hit the opposition and freedom of political expression," said Alexander Morozov, a popular blogger and head of Moscow's Center for Media Studies think-tank.
But the head of the committee, Yelena Mizulina, said this week that critics of the bill were falsely attempting to accuse the authorities of censorship. "But there is no censorship here," she said.
Mizulina's comments came after the Russian-language Wikipedia website closed down for a day on Tuesday and blacked out its logo in protest at the bill. "Imagine a world without free knowledge," a statement on the otherwise empty site said.
And Prime Minister Dmitry Medvedev, a keen user of social networks, appeared to at least partially criticize the bill ahead of the parliamentary vote on Wednesday.
"On the one hand, basic human rights and freedoms, including freedom to information, shall be observed, and, on the other hand, the right to protection against malicious content shall also be retained," he said.
The bill will now go to the upper house and could enter into law on January 1, 2013.