Federation Council report won't affect Magnitsky blacklist bill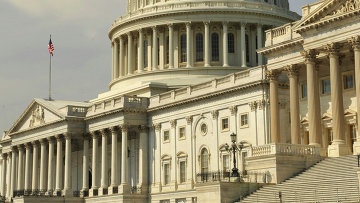 11:35 13/07/2012
MOSCOW, July 13 - RAPSI. The Federation Council's report on Magnitsky's case has not convinced the U.S. to cancel the adoption of Magnitsky's list, Kommersant newspaper wrote on Friday, citing source in Congress .
On Wednesday, a group of Federation Council members submitted a report to U.S. senators, congressmen and representatives of the state department which contained the preliminary Russian parliamentary investigation material. This showed Magnitsky's detention and arrest to be lawful, but claimed the circumstances around his death and the reasons why medical aid was not rendered must be thoroughly investigated.
The Federation Council have stated that the investigation behind the auditor's death should not affect the investigation into the case of Hermitage Capital, which has been accused in Russia of tax evasion, embezzlement of budget funds and whch cooperated with Magnitsky.
Sergey Magnitsky, an auditor for the Hermitage Capital Management Fund, was charged with masterminding large-scale corporate tax evasion. He died in a Moscow pretrial detention center on November 16, 2009 after spending a year behind bars. His death sparked a public outcry and triggered amendments to the Criminal Code and a reshuffling of officials in the penal system.